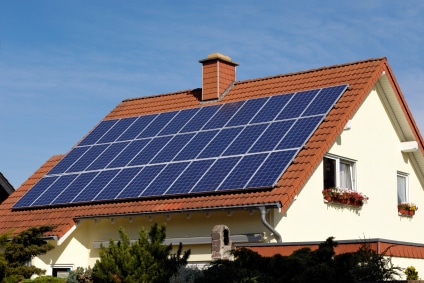 Electric utilities across the country are getting PR black eyes on rooftop solar and net metering. The Washington Post, The New York Times and countless local news organizations have run articles on this national trend of homeowners putting solar panels on their rooftops. The controversy arises over net metering: what should homeowners pay to maintain the electric grid and preserve the option of taking utility-delivered electricity?
Dozens of electric utilities are in a terrible PR dilemma: How to break the bad news to the public — that they're neither zeroing out their electric bill nor disconnecting from the grid — without looking like they're anti-solar power. How did utilities get themselves in this bind and how can they get out of it?
Utilities are losing this PR battle because they brought a knife to a gun fight. The sooner they understand that, the sooner they can begin to recalibrate their marketing tactics, and perhaps recapture lost ground.
For the most part, utilities have not mobilized a critical communications and community relations asset – their retirees. Solar companies, meanwhile, are going door to door, signing up one customer after another. It's the ultimate retail business model, and the solar guys have been on the offensive. They're using face-to-face (F2F) marketing on a door-to-door basis. And utilities? Well, they're playing defense, and not very well. Read more »