Returning to the Office? Simple Tips for Better Employee Communications and Performance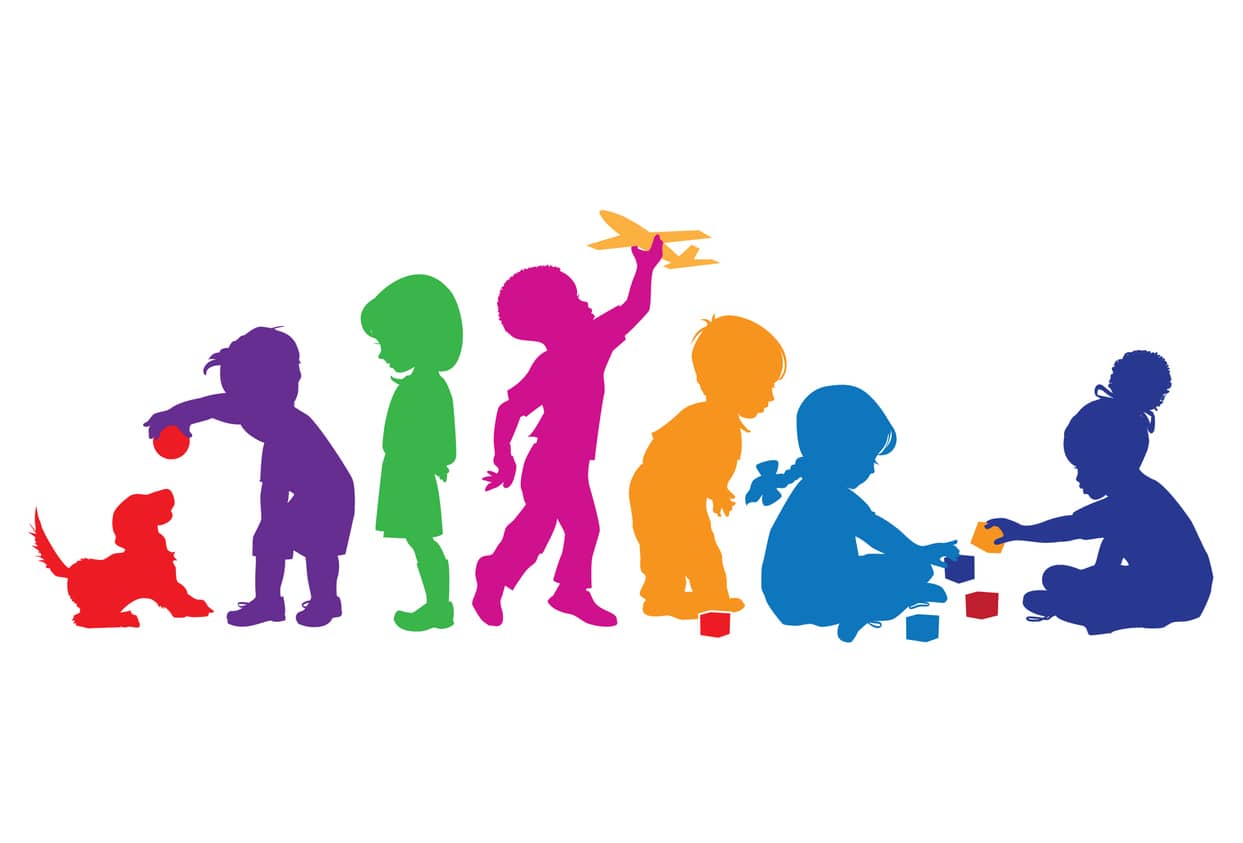 As more of us shift from remote work to hybrid work schedules or even a full-on return to the office full time, it may take us a while to fully reconnect with colleagues — or even connect with new ones who were hired during the COVID-19 pandemic but whom you have not yet met face to face.
Maybe there's even been some weird, loud or toxic workplace behavior on the part of your colleagues? After two years of working remotely, it's entirely possible that too many of us got comfortable going barefoot in our home offices, leaving dishes in the sink, or taking calls on our speakerphone. But getting back to the office means some folks may have to re-learn the basics of office behavior.
Employee Communications: Take a Tip from Toddlers
For that reason, some long-ago wisdom from Robert Fulghum bears repeating. In this extract from his book, All I Really Need to Know I Learned in Kindergarten, Fulghum offers a few basic thoughts on how to work productively with others and lead a more fulfilling life:
"All I really need to know about how to live and what to do and how to be I learned in kindergarten," he begins. "Wisdom was not at the top of the graduate-school mountain, but there in the sandpile at Sunday School. These are (a few of) the things I learned:
Share everything

Play fair

Don't hit people

Put things back where you found them

Clean up your own mess

Don't take things that aren't yours

Say you're sorry when you hurt somebody
The reason Fulghum's book, out for three decades, is such a best seller is that it emphasizes that the simple things matter the most and that kindness is the best gift you can give to others.
Employee Communications: Why These Eternal Truths Matter More NOW
Coincidentally, as many of us are returning to the office, Barry Moline (below), a friend, client and executive director of the California Municipal Utilities Association (CMUA), recently spoke about building a culture of teamwork to enhance employee engagement and performance.
Barry's talk, delivered in late-April at the Utility Energy Forum in Cambria, California, extended and applied the findings in his recently published book, Connect! How to Quickly Collaborate for Success in Business and Life.
Credit: Utility Energy Forum
In a nutshell, Barry's book provides anecdotal and statistical evidence that superior organizational performance stems from highly engaged employees, and further, that employees become more engaged when they know enough about their team members to feel personally committed to them.
He's not talking about team members' titles or where they went to college. Instead, Barry urges us to go deeper in order to get to know our colleagues better, on a more personal level, by asking these kinds of questions:
What are they watching on their streaming services?

What was the best part of their weekend?

What is their favorite book?

What were they doing 5 years ago, 10 years ago or 20 years ago?

Outside the office, what's got their attention these days?
Communications Tip of the Month: Employees that feel connected to one another perform better, because they don't want to let down those they know, like and respect. Employee commitment is at the heart of organizational success.
The Number 1 ingredient for success? Communicating effectively and getting along with others, Barry told us at the UEF conference. It's not only the reason for organizations to succeed, it's the reason people advance in their careers and carve out a path to achieve greater happiness.
Barry illustrated this truth by quoting legendary investor Warren Buffett, talking about his experience buying a new suit: "I remember how they made me feel, and that's why I keep going back." This expounds upon a quote I have always enjoyed from Maya Angelou: "I've learned that people will forget what you said, people will forget what you did, but people will never forget how you made them feel."
Credit: Utility Energy Forum
Our work as communicators and marketers often stretches us, but having meaningful personal connections with our colleagues shortens the time it takes us to snap back into place.
Connected Employees are Critical to Organizational Effectiveness
Barry cited various research efforts that have been conducted into what makes a high-performance organization. Turns out it was that teams functioned better when individuals on them spent time catching up on each other's lives. Knowing more about your team members can deepen your commitment to the team. Afterall, no one wants to under-perform with people they know and care about.
Research conducted by McKinsey & Company that Barry cited said organizations that fostered a greater sense of employee connectedness were 12 times more productive than organizations that did not foster connectedness.
Barry also cited research that 75% of workers left their jobs because of bad bosses. Money was the reason why only about 22% of people left their jobs.
Given that utilities and every other business are working their way through the Great Resignation, Barry's common-sense approach to building a better, more productive organization is timely yet timeless.
I strongly recommend that you take a look at Barry's slides, which you can access here. If you connect with what he said, consider buying his book and maybe even sharing it with your team members. If you are all in, maybe there is an upcoming strategic retreat for your company's leaders where decisionmakers would benefit from his thoughts.
EEC Resources on Employee Communications & Engagement
---
---